Site last updated:
3rd Jul 2015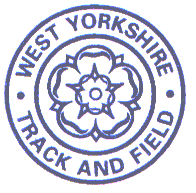 Welcome to our Club Website
We hope that from these pages you will be able to find out about the history and current activities of Wakefield Harriers. For those requiring information about the club you will be able to find out About Us, where we are, our Contacts, and details of Membership. Or do a Site Search to try and find some particular information. For existing members there is information about fixtures, match and race News & Results, and all the Club Records.
2013 & 2014 Northern Track & Field League Champions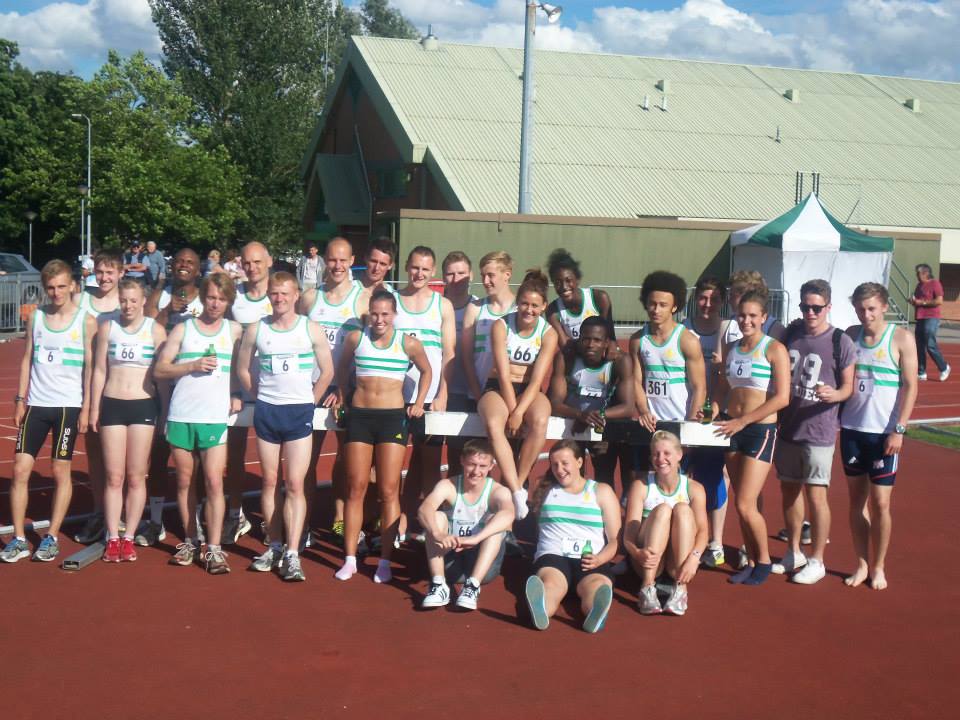 The Senior Track & Field Team, Northern League Champions.
Our Athlete of the Month - Aran Thomas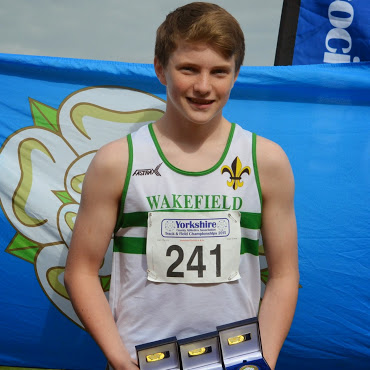 For winning 3 Gold Medals at the the Yorkshire Track & Field Championships at Cudworth,
Aran Thomas is our Athlete of the Month.
Aran won the U15 Boy's Discus, Shot & Javelin at the Yorkshires, and he also supported the team by competing in all three throws at the first match of the Yorkshire & District League at Cleethorpes.
Well done Aran!
---
Forthcoming Club & Local Events for the Harriers :-
Northern Mens & Womens League Match 3, Preston Sun 12th Jul - Website Link

West Yorkshire Track & Field League Round 5, Cleckheaton Wed 15th Jul - Website Link

Yorkshire & District Athletics League Match 3, Cudworth Sun 19th Jul - Website Link

Youth Development League (U17/U20) Match 4, Wakefield
Sun 26th Jul - Website Link

Northern Athletics U17/U15 Track & Field Championships Middlesborough - Sat/Sun 15th/16th Aug
Details from Northern Athletics

Leeds Country Way Relay Sun 6th Sep - Garforth

Douglas Bedford Memorial Open Meeting, Thornes Park Stadium
Incorporating the Club Track & Field Championships. Sunday 13th September


---
For News from earlier years check out the News Archives.
Registered Charity
1155865

Notices to
Club Members
---
England Athletics Registration.
This was due
by 31st March.
If you still haven't registered then please complete the form and hand in to the club cabin ASAP. Please note : No one will get UKA numbers until they receive their cards from UKA, so they have to put "UKA applied for - awaiting number" on any entries which require them. Download Form
---
Club Clothing
Spell Sports
This is where you can buy clothing with the Wakefield Harriers logo on. You go to online shop, Athletics, Wakefield Harriers then junior or senior.
---