Club Cross Country Championships
21st November 2009 - Thornes Park, Wakefield
The club successfully hosted the 3rd meeting of the Complete Runner Cross Country League at Thornes Park, with the meeting incorporating the Club Cross Country Championships. In some of the age groups the races were very close, in particular the men's race where U20 Ben Homer and senior Chris Price both had excellent runs, with just 2 seconds separating them at the end after a race long battle.
We were delighted to have our UK 1500m Champion and World Championship runner Charlene Thomas here to present the medals, and she did a wonderful job. Many thanks to Fiona for the pictures, and to Charlene for doing the presentations.

See Fiona's photo gallery with Kodak (click on the link, then you'll have to register with Kodak the first time you view).


Club Cross Country Championships Medallists
U11 Girls :- 1 Emily Gill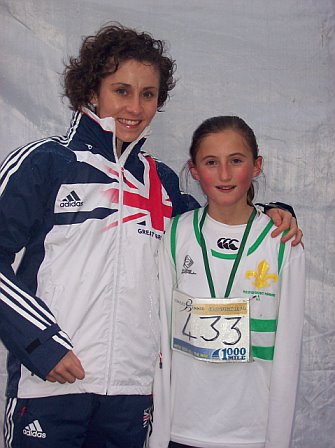 U13 Girls :- 1 Stephanie Rodgers, 2 Annabell Mason, 3 Sophie Woolin
U13 Boys :- 1 Sam Convery, 2 Andrew Jones, 3 Benjamin Read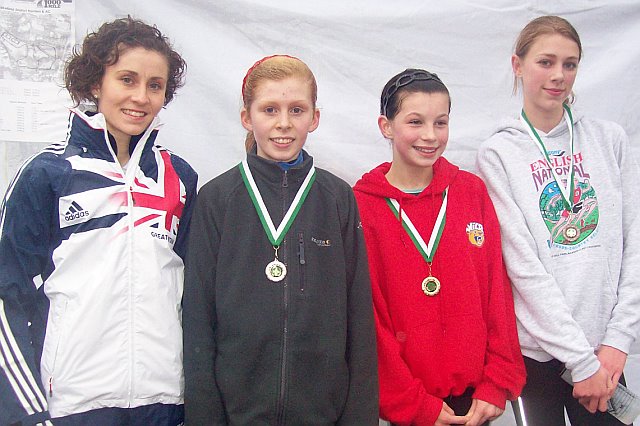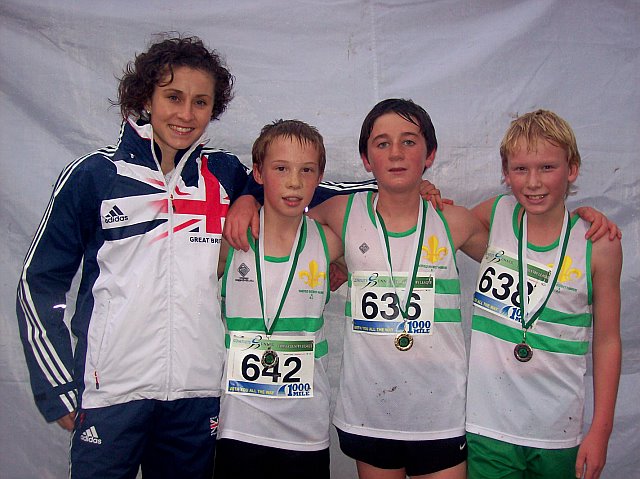 U15 Girls :- 1 Libby Greatorex, 2 Olivia Radcliffe, 3 Hannah Marsh
U15 Boys :- 1 Matthew O'Connor, 2 Jake Worton, 3 Daniel Franks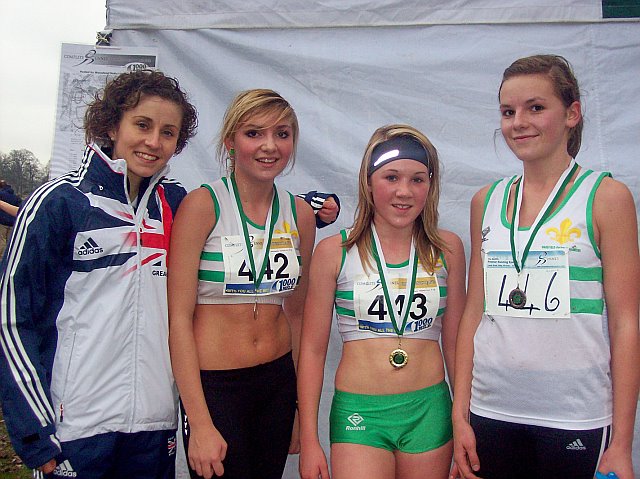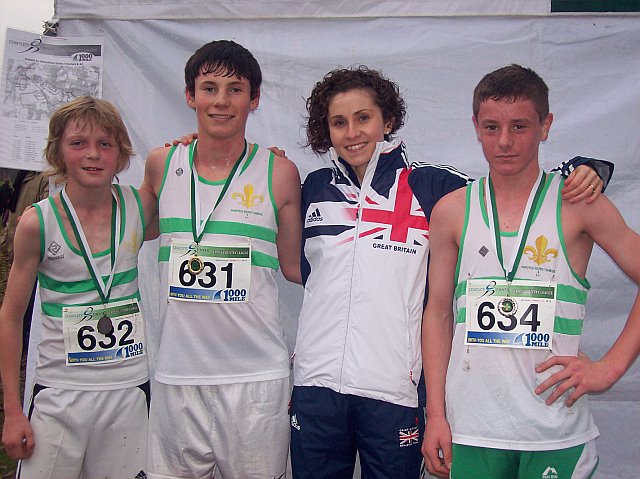 U17 Ladies :- 1 Sally Smith, 2 Alice Lightfoot, 3 Harriet Speight-Hulme
U17 Men :- 1 Ryan Hartley, 2 Ashley Raby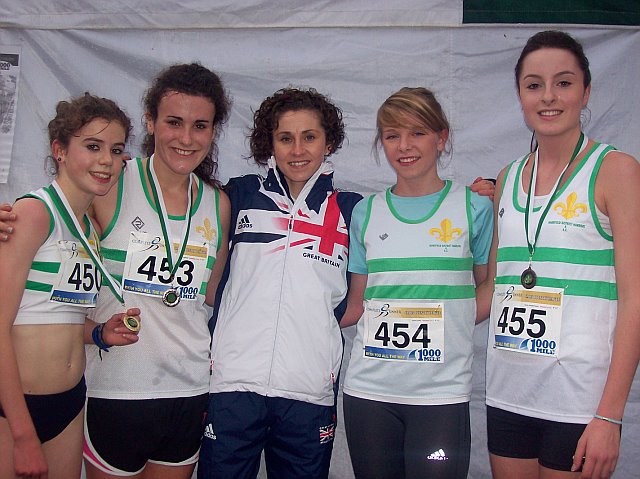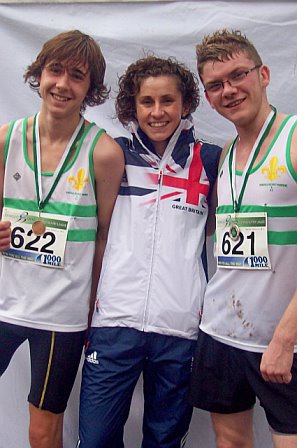 U20 Men :- 1 Ben Homer, 2 Sam Bucknall, 3 Tom Coney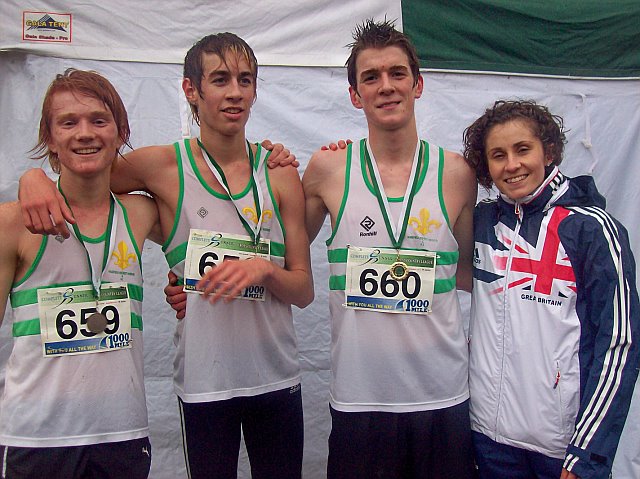 Senior Ladies :- 1 Julie Briscoe, 2 Tammy Chow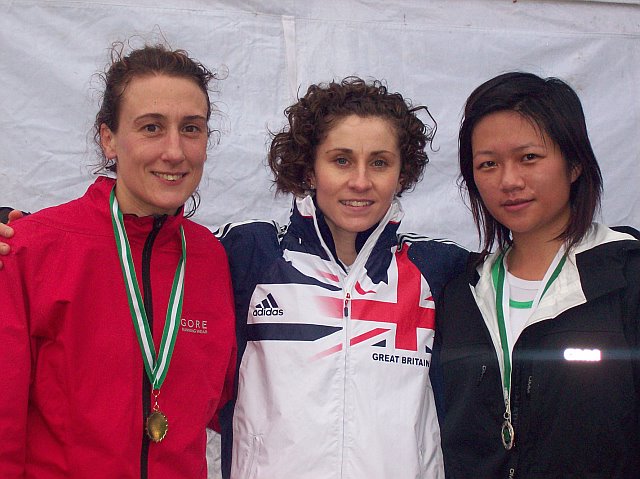 Senior Men :- 1 Chris Price, 2 Martin Green, 3 Neil Penn